Group Classes
Working out is a lifestyle. And no matter what your fitness focus is, Chambers Center for Well-Being in Morristown, New Jersey has a group class for you – strength training, aerobic development, or movement classes release tension and rebalance the body's alignment. We will help you safely achieve your fitness goals.
Cardio Circuit – 45 min.

Move through a variety of exercises targeting the entire body in a circuit fashion. This heart-healthy class will keep your heart rate up to get the most out of your cardio by moving between multiple stations.
Flow Yoga – 60 min.
Move through a series of poses to strengthen the body and gain flexibility while promoting a sense of inner calm through breath.
Full Body Fit – 60 min.
Utilizing various exercises and equipment for full-body fitness. Work your whole body through a mat-based strengthening class.
Restorative Yoga – 60 min.

Relax the mind and body through a combination of meditative, restorative poses with the calming effect of a non-strenuous, mindful yoga sequence.
Low Impact Intervals – 30 min.
Move quickly through multiple exercises that are designed to put less strain on the body. This class will utilize both body weight, free weights, and bands for a full-body workout while protecting bones and joints.
Pilates Mat – 60 min.
Increase alignment and balance of the body through our Pilates Mat class. With a focus on challenging the core, this low-impact class is a safe way to sculpt the body in a controlled and efficient manner.
Strength and Intervals – 60 min.
Alternating between varying levels of intensity, this energetic class combines strength training and aerobic exercises using state-of-the-art cardio equipment and kinesis machines.
*Class schedules and instructors are subject to change.
Other Fitness & Lifestyle Services

Other Fitness & Lifestyle Services

Take Advantage of Our Winter Discounts
Enjoy an additional 10% off all Wellness Services designed to relax, restore, and refresh your mind and body.*
Services include:
Promotion runs thru March 31, 2023
*Offer cannot be combined with any other discounts or promotion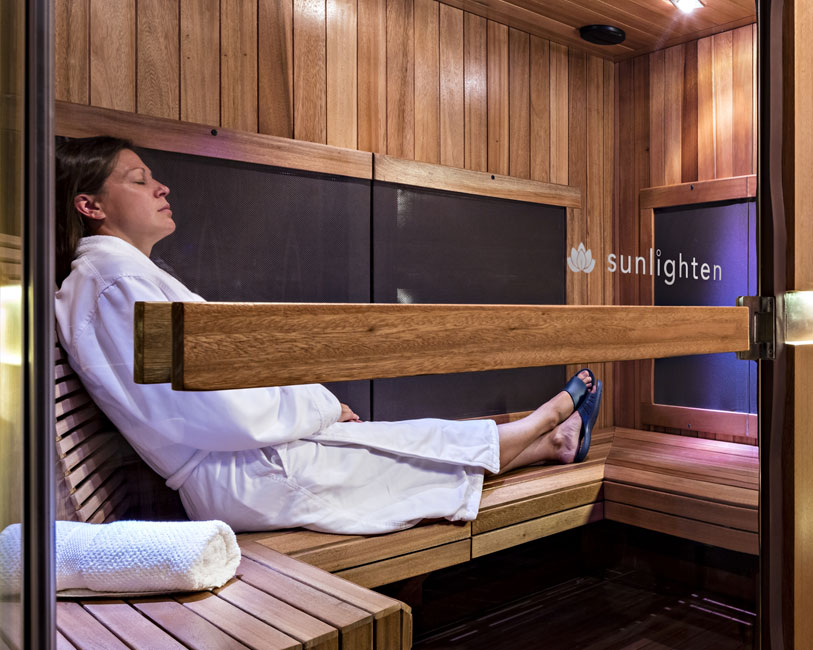 "I started seeing Dr. Bianca Chiara seeking treatment for chronic hives that I have been dealing with for several years. She performed an extensive health history and prescribed a range of tests, from which she was able to diagnose the root cause and began treating me with supplements, medication and dietary changes. I am very grateful to her for helping me and finally putting me on the right path to solve my health issues."