Cryotherapy
Immerse yourself in sub-zero temperatures and experience a natural endorphin boost and energy surge in this session. Cryotherapy is a holistic treatment that uses vaporized liquid nitrogen to promote a natural healing response, helping to reduce pain and inflammation.
Benefits
Decrease inflammation of the joints and musculoskeletal system
Relieves muscle pain and soreness
Aids in the body's natural healing process
Regulates blood flow
Draws out toxins
Increase mood and endorphins
Preparing for Your Session
Your skin and hair must be dry when using cryotherapy.
During your session you will be required to wear your undergarments. You may also wear shorts and a tank top with no metal accessories.
You must wear the provided gloves, socks, slippers, in the chamber for your safety.
Treatments will be limited to three minutes to avoid overexposure.
You may end the procedure for any reason at any time (e.g. lightheadedness or anxiety).
Remove all jewelry and external piercings before your session.
Please notify the technician if you have any metal implants or prosthetics.
Please notify the technician if you have any changes in your medical history with subsequent cryotherapy use.
Avoid inhaling the nitrogen fumes during treatment. Although non-toxic, they are devoid of oxygen and excessive inhalation can result in fainting.
Take your fitness experience to the next level. Train with a Chambers Center for Well-Being certified personal trainer to design individualized programs and workouts tailored to your needs and fitness goals. Buy more and save. 6-pack and 12-pack packages available
Holiday Gift Card Special
Give the Gift of Wellness.
Receive a $20 voucher with every $100 gift card purchase at Chambers Center for Well-Being.
Promotion runs November 1st- December 31st.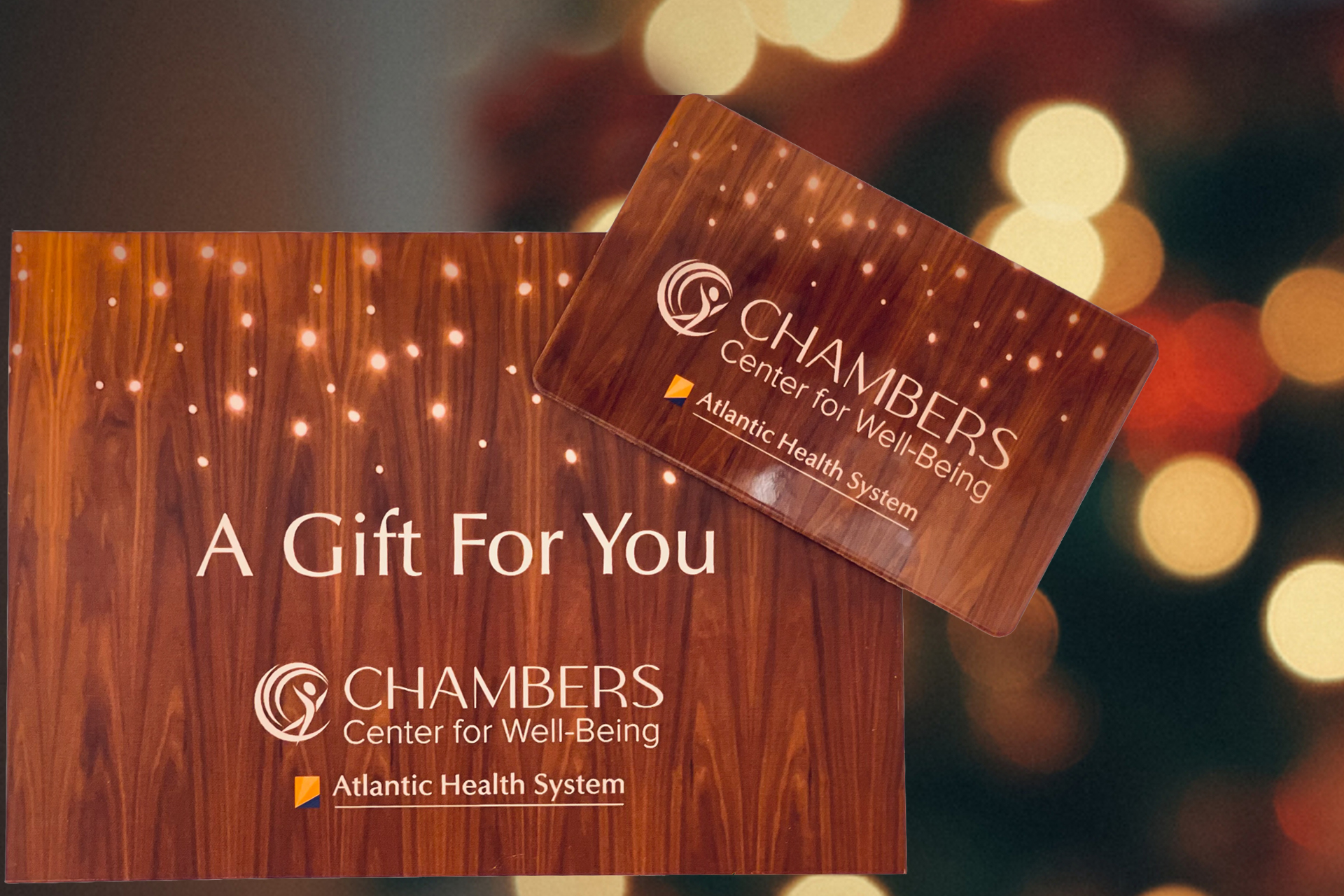 "As a first-time mom, being pregnant during a pandemic is not something you plan for. I felt an added layer of stress and uncertainty. However, from the moment I walked into the Chambers Center for Well-Being for my prenatal Massage, the team made me feel welcomed and comfortable. The team truly exceeded all of my expectations
and I left feeling not only safe, but relaxed." 
"Self-care is now more important than ever! I did not hesitate to resume my visits as both my acupuncture sessions and well-being visits are fundamental to my overall physical and mental health.  It is clear Chambers Center for Well-Being has gone the extra mile to ensure safety.  I am grateful for the Chamber's safe and trusted environment which has enabled me to refocus on reducing stress, managing pain, and stimulating my body's natural healing abilities."