Get Updates
and Special Offers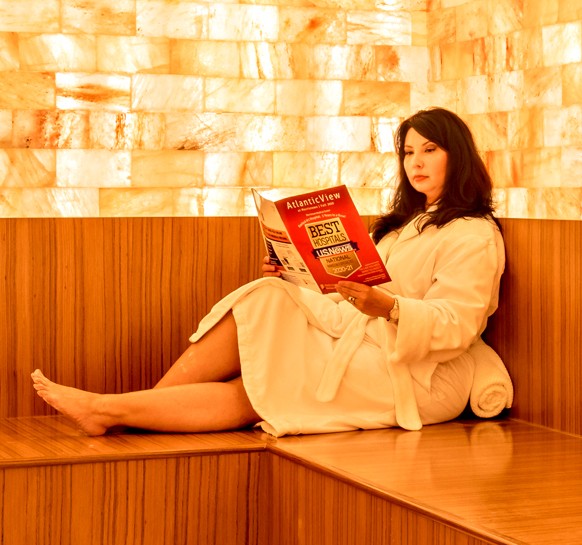 Special Offer for New Clients
If you are looking for a New Jersey wellness center and would like to experience the benefits of our full-service spa and holistic health services, we are pleased to offer a New Client Discount. New clients to Chambers Center for Well-Being can receive a free infrared sauna or Himalayan salt room session to your appointment. 
"Self-care is now more important than ever! I did not hesitate to resume my visits as both my acupuncture sessions and well-being visits are fundamental to my overall physical and mental health.  It is clear Chambers Center for Well-Being has gone the extra mile to ensure safety.  I am grateful for the Chamber's safe and trusted environment which has enabled me to refocus on reducing stress, managing pain, and stimulating my body's natural healing abilities." 
"As a first-time mom, being pregnant during a pandemic is not something you plan for. I felt an added layer of stress and uncertainty. However, from the moment I walked into the Chambers Center for Well-Being for my prenatal Massage, the team made me feel welcomed and comfortable.
The team truly exceeded all of my expectations and I left feeling not only safe, but relaxed."
Chambers Center for Well-Being offers events and webinars on a variety of wellness topics to help you feel better, inside and out.
Free Virtual Seminar
Tuesday, November 30, 2021
1:00 PM – 1:30 PM
The holidays can be an overwhelming and stressful time. Join Kathy Robb, certified health coach, for a mid-day virtual seminar on the benefits of gratitude, with tips on practicing gratitude and appreciation for the good in your life.  She will also take you on a guided gratitude meditation, which can be incorporated into your life daily to help ease stress during the holiday season.
Pre-registration required. Space is limited.
To register, call 973-971-6301 or email >
Self-Care Shop & Social Open House
Thursday, December 9, 2021
5:00 – 7:00 pm
Stop by Chambers Center for Well-Being to learn more about our services, take a tour, shop our gift shop, enter for your chance to win giveaways, and more!
Pre-registration required. Space is limited.
To register, call 973-971-6301 or email >