Guilt-Free Deconstructed Apple "Pie" Snack
by Sharon Katzman, Nutritionist at Chambers Center for Well-Being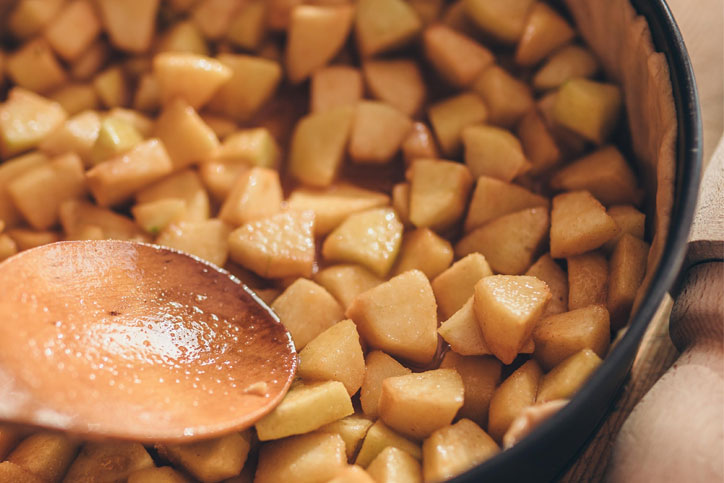 Prep Time: 5 minutes
Cook Time: 15 minutes
Servings: 1
Ingredients:
2 Apples (Chopped)
2-3 Tablespoons of Water
¼ Teaspoon Cinnamon
1 Teaspoon Lemon Juice
Directions:
Add ingredients to a saucepan and cook, covered, on a low heat stirring occasionally until apples are soft and tender (about 15 minutes).
Use a potato masher to lightly mash apples.
Enjoy! Serve warm.
Optional toppings: toasted nuts, maple syrup or coconut whipped cream
Nutritional Facts (per serving):
211 calories
0.7 g fat
56.1 g carbohydrates
41.7 sugar
1.1 g protein
5.9 mg sodium
*Optional toppings not included.