Get Updates
and Special Offers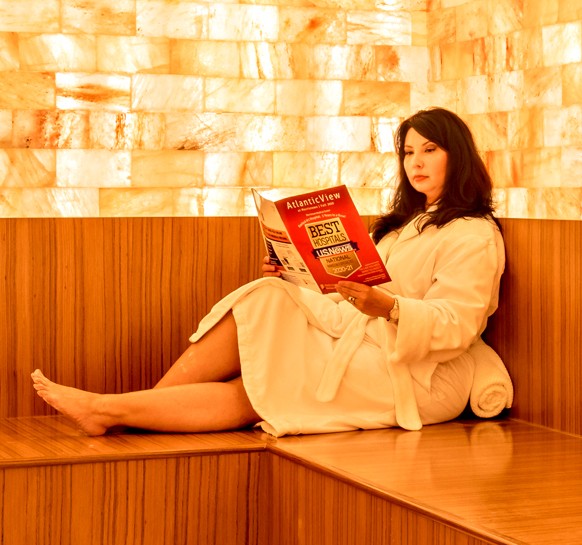 Special Offer for New Clients
If you are looking for a New Jersey wellness center and would like to experience the benefits of our full-service spa and holistic health services, we are pleased to offer a New Client Discount. New clients to Chambers Center for Well-Being can receive a free infrared sauna or Himalayan salt room session to your appointment. 
"Self-care is now more important than ever! I did not hesitate to resume my visits as both my acupuncture sessions and well-being visits are fundamental to my overall physical and mental health.  It is clear Chambers Center for Well-Being has gone the extra mile to ensure safety.  I am grateful for the Chamber's safe and trusted environment which has enabled me to refocus on reducing stress, managing pain, and stimulating my body's natural healing abilities." 
"As a first-time mom, being pregnant during a pandemic is not something you plan for. I felt an added layer of stress and uncertainty. However, from the moment I walked into the Chambers Center for Well-Being for my prenatal Massage, the team made me feel welcomed and comfortable.
The team truly exceeded all of my expectations and I left feeling not only safe, but relaxed."
Chambers Center for Well-Being offers events and webinars on a variety of wellness topics to help you feel better, inside and out.
Free Virtual Seminar
Thursday, June 30, 2022
6:00 – 6:30pm
Do you suffer from headaches? Tension in your shoulders, upper body, or neck? Join Cymbelene Nardo, LMT, to learn what may be the cause of your pain, and five simple techniques you can practice daily to keep tension at bay.
Pre-registration required.
To register, call (973) 971-6301 or email>
Petrusia Kotlar, DC
Chiropractor at Chambers Center for Well-Being
Meet the newest member of our team, doctor of chiropractic medicine, Petrusia Kotlar. Join Dr. Kotlar as she discusses her philosophy of care and experience practicing chiropractic medicine and the many associated benefits. From inflammation to the immune system, Dr. Kotlar will expand on how chiropractic medicine can promote the body's natural self-healing properties.
Pre-registration required.
To register, call (973)971-6301 or email.
Free Virtual Seminar
Wednesday, July 27, 2022
5:15 – 5:45pm
Grab a chair and join Marthe Boesgaard, E-RYT, in a virtual chair yoga session to help calm the mind and relieve any built-up stress from the day. Perfect before bedtime or throughout the day, Marthe will teach you stretches and breathing techniques that can all be done from your chair.
Pre-registration required.
To register, call (973) 971-6301 or email>